Way back in the beginning of this NaBloPoMo journey, I read a post that looked like something interesting to do this month, and so I've finally done it.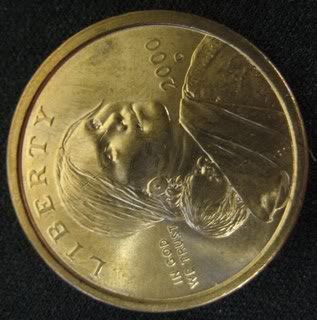 The year 2000 reminds me more and more that I haven't heard a peep or read a sentence from my dad since then. I got married that year, and for a while he seemed happy about it, but that changed quite abruptly. We were communicating via email at that point; he'd only re-entered my life as I graduated high school. Before then, it had been just phone calls made and gifts mailed for my birthday and Christmas. One of these emails asked if I was planning to do the traditional dad-give-away-the-bride thing. As gently and tactfully as possible, I let him know that my mother would be giving me away. He never replied to that response, never sent the RSVP for the wedding, didn't call or write after receiving birthday and Christmas cards and gifts from me that year. I guess he was hurt. He has the right to feel however he wants, but he wasn't a great father, and in my opinion, my mom was the only person that deserved to give me away. Like I mentioned, he was not a stable part of my life. He's not the sperm-donor that contributed to my creation, but he did adopt me when I was 7, so he is the man known as my father. He played that role in my life longer than any other man, from the age of 3 or 4 to around 9, which was when he and my mom divorced, so he is my father in my mind as well, just a poor one. He did the visitation thing for a brief period following the divorce; I'm not sure why it stopped, but at that point in time, I didn't mind...I didn't fully trust him still. He was not a good man; he abused my mother and me, albeit in different ways. So, it is not a great loss to me, but I sometimes wonder if he realizes what he's lost by not staying in touch.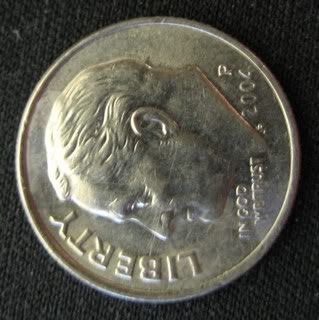 2004 brought a lot of new experiences into my life seeing as that was the first year of my boys' lives, my first year being a mother. A couple months in late summer are particularly notable; those were the months that central Florida was hit with three hurricanes between August and September. The first of those was Charley. That was the one we didn't leave for and the one that hit us the hardest. In the middle of the night, as the winds were picking up and starting to loosen panels from our fence and the speeding train sounds of tornadoes were getting to be frequent, IFKAMH and I gently lifted the boys out of their cribs and summoned Big Dog and Little Dog to join us in our closet. While it was a walk-in closet, it was crowded with two adults, two 8-month old babies, and two dogs. And since the power was out, it was also very warm, so warm that we were all sweating and finally had to strip the boys down to diapers and fan them so they wouldn't be awake for the rest of the night. Listening to the sounds coming from outside the house, the windows shaking and debris colliding and still the awful noise of tornadoes, was nearly terrifying, not knowing exactly what was happening and just praying that we would remain safe while huddled in our safe-room closet. The next morning we walked outside and found we no longer had a fence; we had some posts still up and less than a handful of panels remaining attached. Our neighbors across the street had their white vinyl fence pieces littering the grass of their backyard, seemingly more white than green; it looked like a giant's version of a pick-up-sticks game. Overall, we made out with little damage to our home, mostly just a majority of the soffit ripped off or bent. Later that day we drove around and saw much more devastating damage, usually to older homes, as well as tree after tree broken and lain across street after street and embedded in roofs. We were without power for just over a week, which was a miserable experience since it was August in Florida. When another hurricane threat loomed off the coast just a couple weeks later, we headed north. That one only caused a loss of power for a day. Then, a few weeks later, another arrived, and we went farther south and west but suffered no disruptions at home. For an area that is typically considered to be too far inland to receive a massive hit from hurricanes, we sure took a beating that year.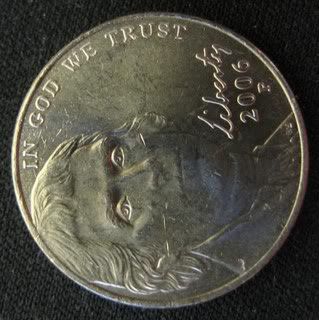 Well, this year isn't even over yet but has definitely brought about changes. In January my divorce from IFKAMH was finalized. In March I started a new job that was actually a good fit for me and sold my house in Florida. Late June, I learned I was pregnant and told NS and my family and everyone else in July. Late August, I learned my Baby Angel had died and went through an induced birth to deliver her since my body would not willingly give up on her. Throughout September and October NS moved in with me and the boys. It's been a roller coaster of a year so far, having a great deal of impact on me and my family and creating everlasting memories.